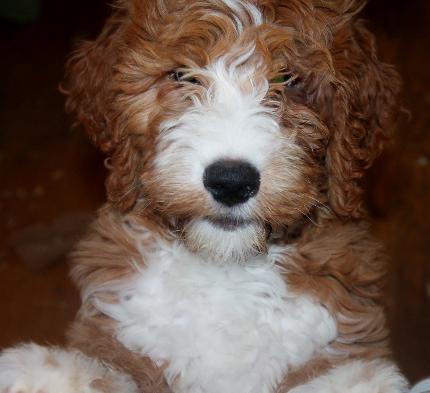 IN LOVING MEMORY OF OUR SWEET MILLIE
You were the perfect dog, always giving, caring and loving us....... WE LOVE AND MISS YOU SO MUCH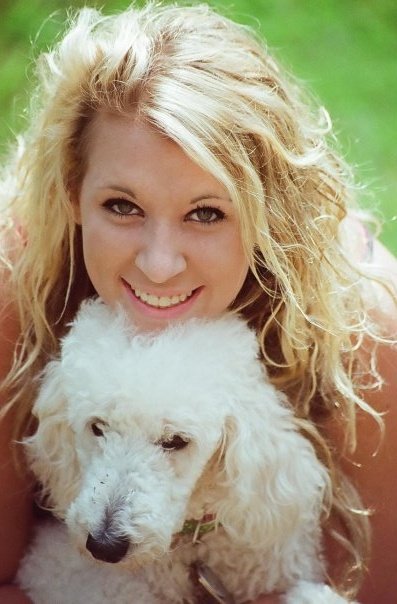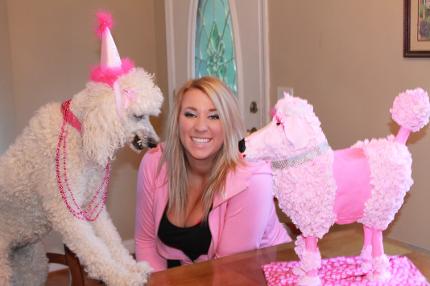 Annabelle , is our F1 goldendoodle. After falling in love with her as a puppy, we simply could not give her up and decided to keep her from Millie's litter. "Annie" is full of energy and always looking to make new friends! Annie is now retired!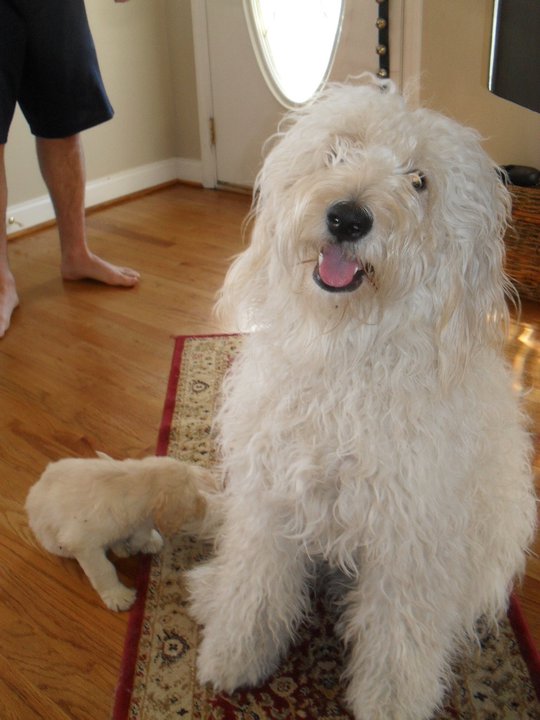 Lilly , is our other F1 goldendoodle, she is a wonderful mother and the sweetest furry child you will ever meet!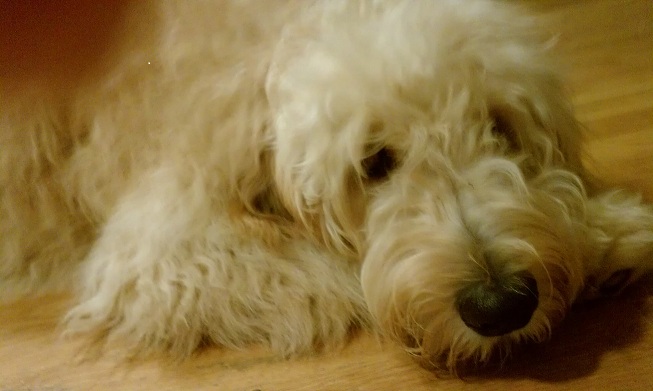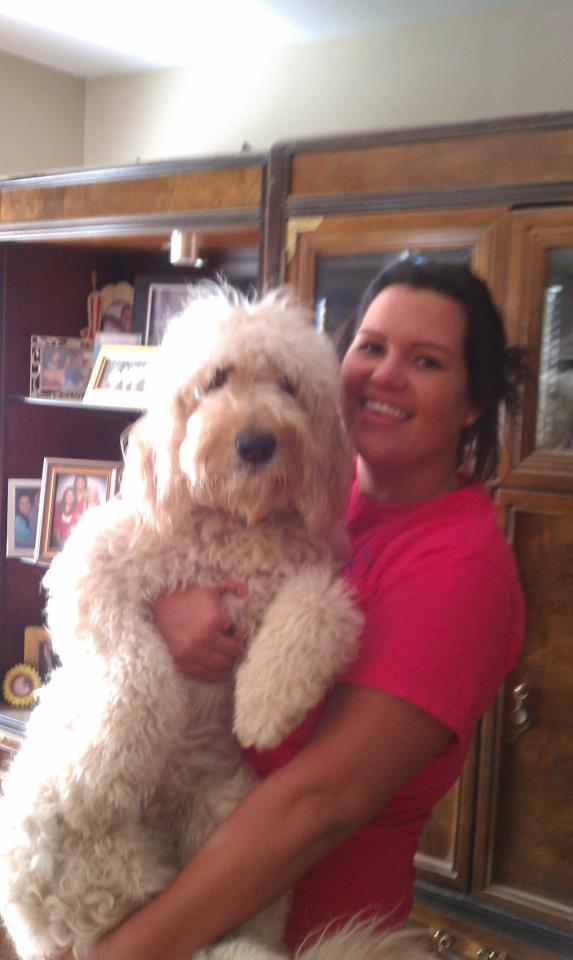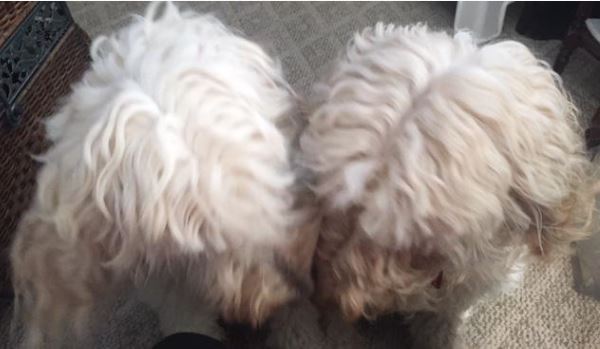 Annie and Lilly saying the blessing... Precious!

Toby, is our AKC Cream Standard poodle daddy

He is a Royal sized standard poodle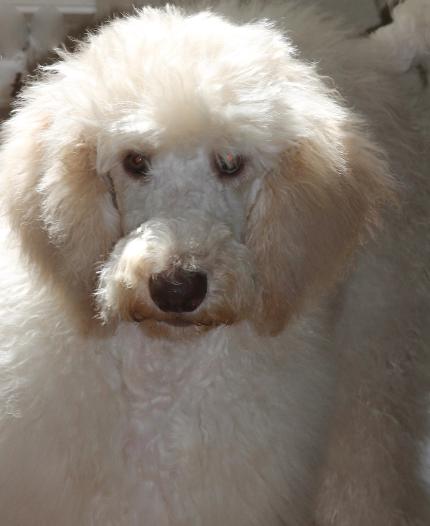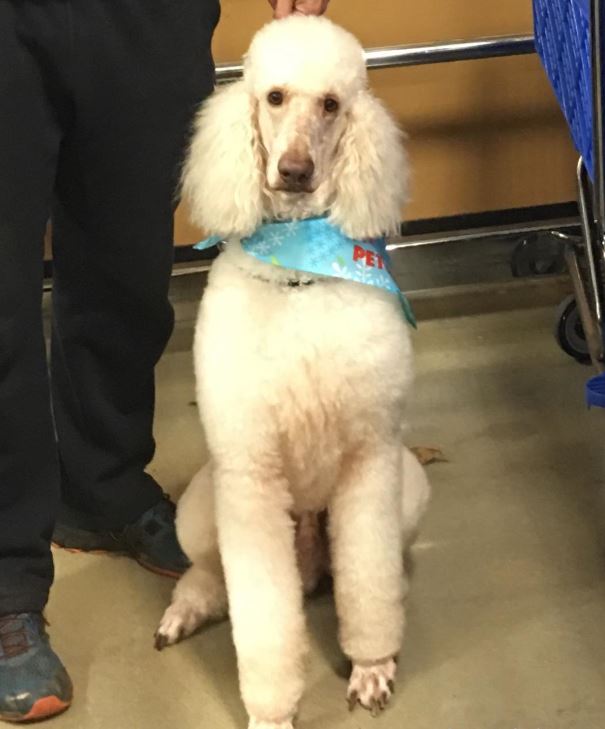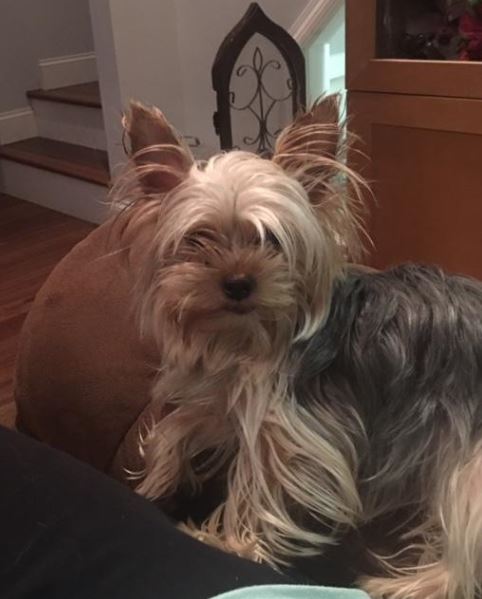 Bella, also known as "The Boss"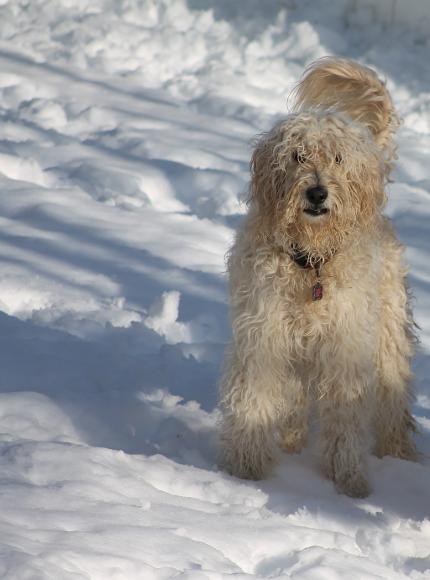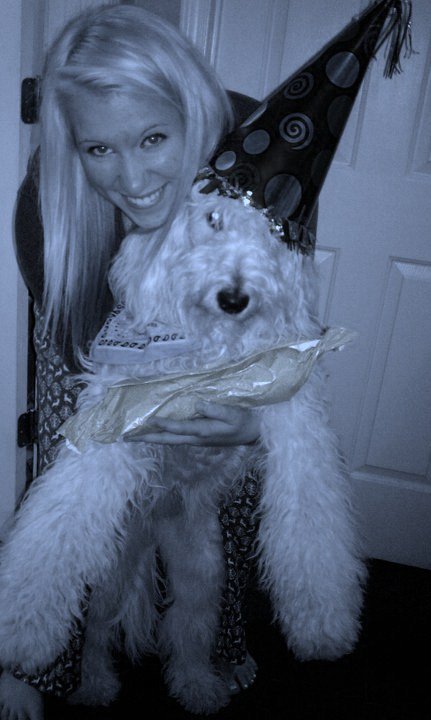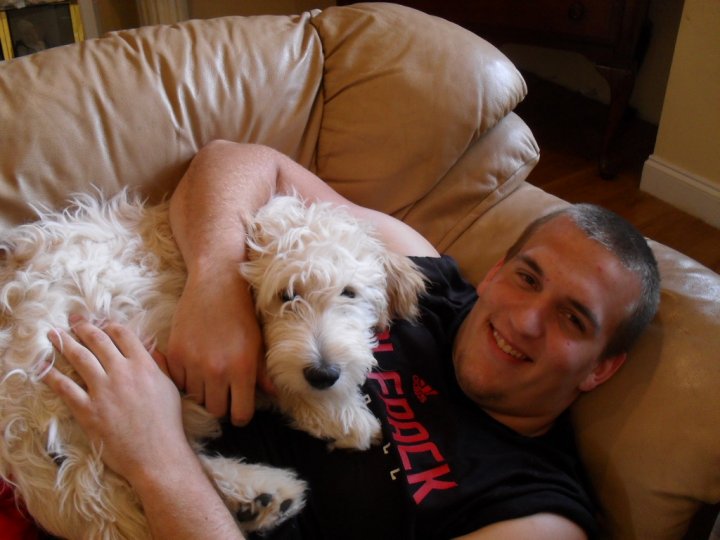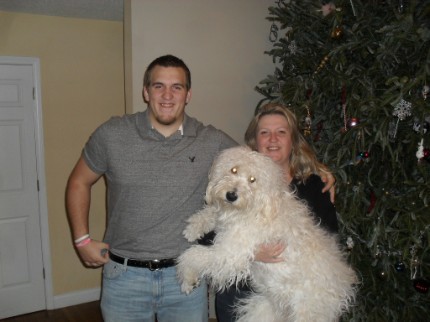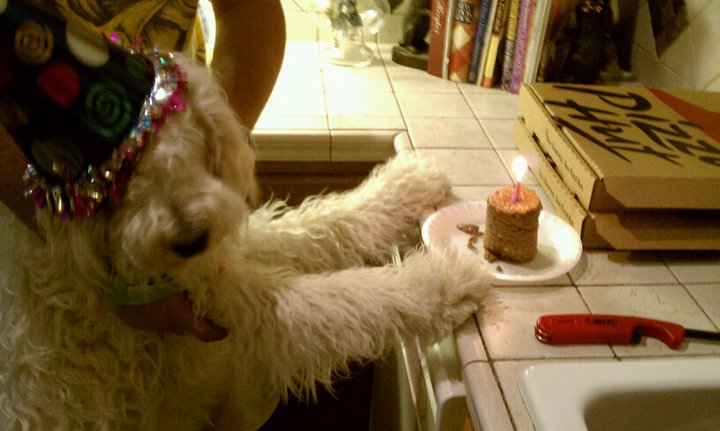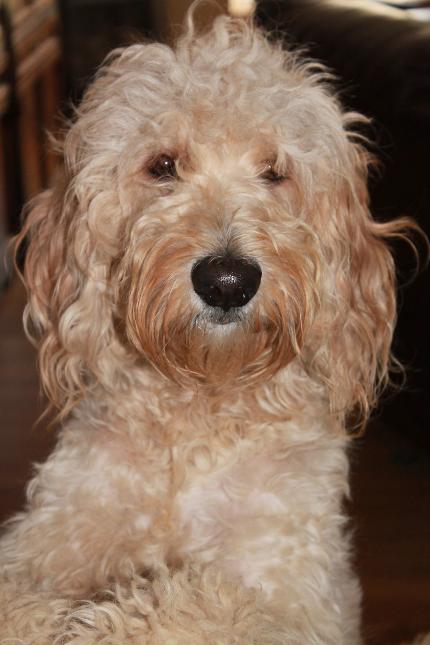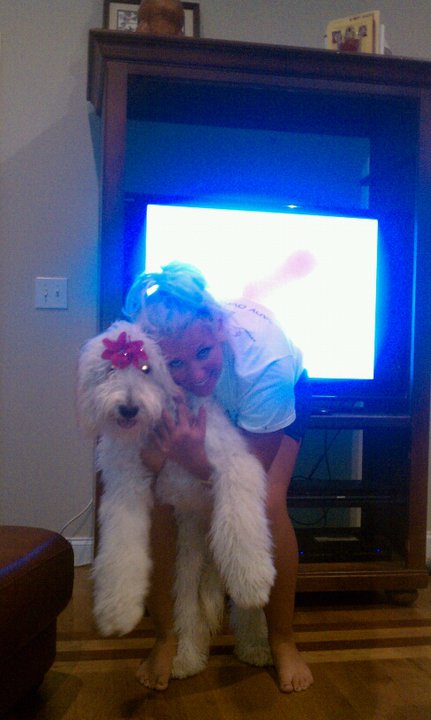 Goldendoodlesrus - We are a small goldendoodle breeder of goldendoodle puppies in NC. We offer F1 English & F1b goldendoodle babies!