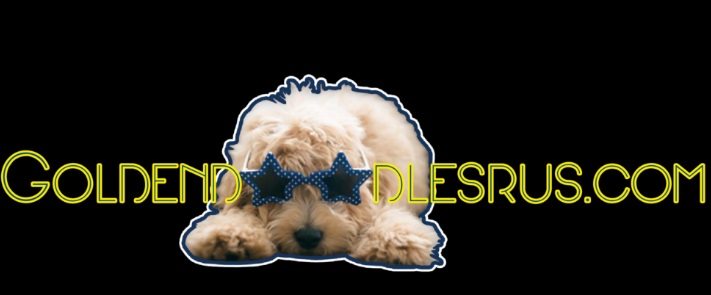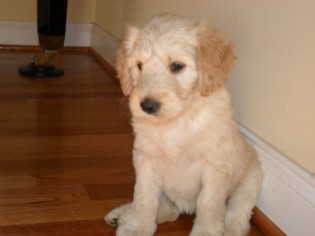 Adoption Process:
Often times all of my puppies are reserved within the first couple of weeks, but please check the F1 or F1b tab to see if I have puppies available, or feel free to call me. Once the puppies arrive, I begin working through my "waiting list". I do not charge a fee to be on my waiting list, however I do ask that if you ask to be added to my list and find a suitable puppy before mine arrive, that you let me know so that I can remove you. I do not take deposits before the puppies are born, as I do not have a great supply of puppies, and I try to match my puppies with what my new puppy families are looking for! I typically offer a newborn photo of the available puppy/puppies so that you can at least see size and color and decide if you want to reserve the puppy. If you decide you would like to reserve one of our puppies, please call to be sure that the puppy you are interested in is still available. I am happy to send additional photos if needed. Once you decide to reserve a puppy, I ask that you mail a $400 deposit, and I "hold" that puppy until your check has been received. Once your deposit has been received, that puppy is "reserved" for your family. The puppies are priced according to their coat type, color, markings, etc.

Please NOTE: As I release the puppy and vet records at puppy pickup, I do require final payment in cash. We reserve the right to refuse to sell to anyone whom we do not feel will give our puppy a great, loving, inside home.
OF MOST IMPORTANCE!!!!! PLEASE, PLEASE, PLEASE BE SURE THAT YOU ARE READY FOR THE COMMITMENT TO PROPERLY CARE FOR AND RAISE A NEW PUPPY. THEY ARE BABIES, AND NEED A LOT OF PATIENCE DURING THIS PHASE OF LIFE. THEY NEED UNCONDITIONAL LOVE FIRST AND FOREMOST. I TRY TO PLACE MY PUPPIES IN HOMES WHERE SOMEONE IS HOME DURING THE DAY. IT IS UNREASONABLE AND CRUEL TO PURCHASE A PUPPY AND EXPECT THEM TO BE LEFT ALONE ALL DAY WHILE THEIR FAMILIES ARE AT WORK. AT A MINIMUM, YOU WILL NEED TO BE PREPARED TO HAVE A FRIEND OR A SERVICE STOP IN TO ALLOW THEM TO GO OUTSIDE AND RELIEVE THEMSELVES, PLAY AND STRETCH THEIR LEGS. PLEASE BE SURE YOU ARE READY FOR THE COMMITMENT IT TAKES TO RAISING A PUPPY!!!!!

If you would like to be added to my "waiting list", please send an email and I will be happy to let you know once the puppies arrive.
Due to airborne illnesses that can be transmitted during home visits, we do not allow visitors until our puppies have had their first round of puppy shots.
DENVER OF THE EAST!
BEAUTIFUL Goldendoodle puppies in Denver, N.C.
(Located approx. 30 miles North of Charlotte, NC)
704-308-0217

tinamiller@bellsouth.net
P.O. Box 336, Denver, N.C. 28037